Sprinkler Repair in Coppell, TX without The Hassle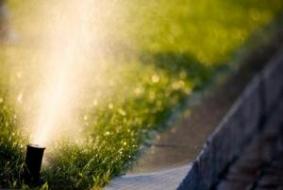 When you first got your sprinkler system it was supposed to be the end of all your watering problems. No more daily maintenance, no more standing in one spot spraying water with a freezing thumb, no more getting your pant legs wet or walking around in soggy shoes. But that was back when your system was new. Our Coppell sprinkler repair team knows just what has happened since then. Your no hassle irrigation system has been nothing but one problem after another. A broken pop-up head here, a pool of runoff there, and nothing seems to be greening up like it should. It's time to have your system optimized. Landscapes grow and mature and your system needs to do the same.
There are two typical types of systems that our Coppell sprinkler repair team work with – manual and automatic systems. The manual system requires the owner to turn it on and off every time it is used where an automatic system employs the use of a computerized controller that turns the water on and off at specified intervals. No matter which one you have, it works on the same general principles.
A typical in-ground system sends water through a network of underground pipes to the areas of your lawn that need it the most. The delivery system is made of various control valves, pop up heads and drip lines. A properly optimized system can be tweaked to deliver exactly the right amount of water to each and every plant in your planting bed. This type of coverage eliminates the need to bring out additional house mounted sprinklers to hit specific areas of the yard.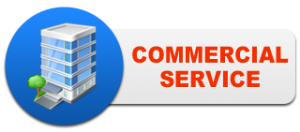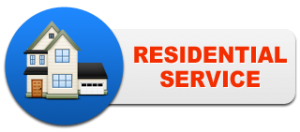 The Smart Approach to Coppell TX Sprinkler Repair & Installation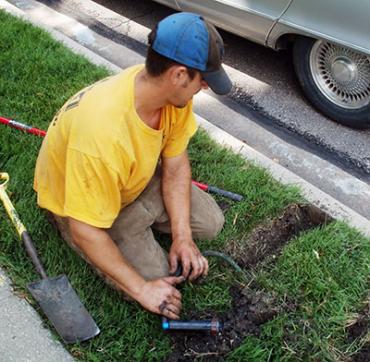 The problems with your current system can be linked to the evolution of your landscape. As plants grow and your lawn matures, water needs in different zones of your yard change but the system continues to deliver the same amount as when it was first calibrated. This can lead to zones of over and under watering that result in a less than perfect lawn.
Our Coppell sprinkler repair team will start our diagnostic evaluation of your irrigation system with a water usage audit. This will determine the correct amount of irrigation needed in the various zones of your yard. Once this audit is completed, we can look at your current system and determine where new heads need to be placed, whether a drip system should be added, what pressure each individual heads should be spraying at and exactly what the watering schedule should be.
Our Coppell sprinkler repair techs will also set you up with a preventative maintenance schedule to help you maximize the efficiency of your system and keep it in optimal working condition. Many sprinkler system owners think that their systems are set-it-and-forget-it, but they do need maintenance to continue to work properly.
Call Us For Your Drip Irrigation Needs
Drip irrigation can be a great way to water plants where a sprinkler system doesn't make sense. If you have a lot of potted plants or unusual plants, like cactus, a drip irrigation system could be right for you. Our technicians are equipped to repair, install, or expand a variety of drip irrigation systems, and we can even optimize your existing system to accommodate changes to your yard. Call today for an on site estimate for your drip irrigation needs.

---
We Are a Five Star Company!
"Ken was very fast and very affordable. I would recommend him, and hire him again." - Garret H. from Carrollton

"The sprinklers at my house haven't worked right since I bought it. By cleaning out a few of the heads, replacing a few others, and doing something with my wiring, they were able to get it working like a real system." - Liz B. from Coppell

"It's not worth trying to do it yourself when you can just call them." - Jordan L. from Farmers Branch

"Honest, trustworthy, and good to work with." - Hank M. from Coppell

CALL US TODAY: 972-695-9470 or


Proudly serving Coppell TX, 75019 and 95099, with superior sprinkler repair and irrigation services.

If you ever need to get in touch with the best plumber in Coppell, TX, just visit Coppell Plumbing.